Alarm-monitoring system
with multi functional care watch
Reminders, vital signs monitoring, live voice connection

Care Watch is an alarm-monitoring system with a multi functional alarm watch. Care Watch measures vital signs, shows time and date and can be programmed with medicine alerts or other reminders. In case of an emergency a live voice connection is established with an aid worker.


Care Watch & COVID-19

Remote monitoring, alerts and live voice connection
Care Watch supports in times of quarantaine or social isolation. Care Watch monitors vital signs remotely, makes it possible to warn and alarm in case of emergency. Care Watch cares for you and watches over you. Help is never far away.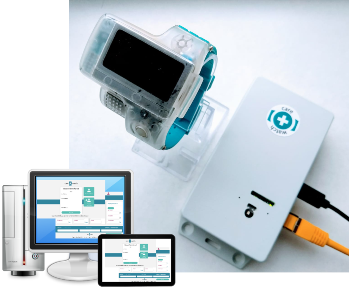 End to end solution
that supports and unburdens
Care Watch is a total service package, including hardware, installation, configuration and 24/7 connection to a professional alarm center.
For professional and individual use
Care Watch can be used in different situations. At home, supporting independent living, when quarantained or recovering from hospital, in small group living complexes or as smart nurse call system in hospitals and clinics.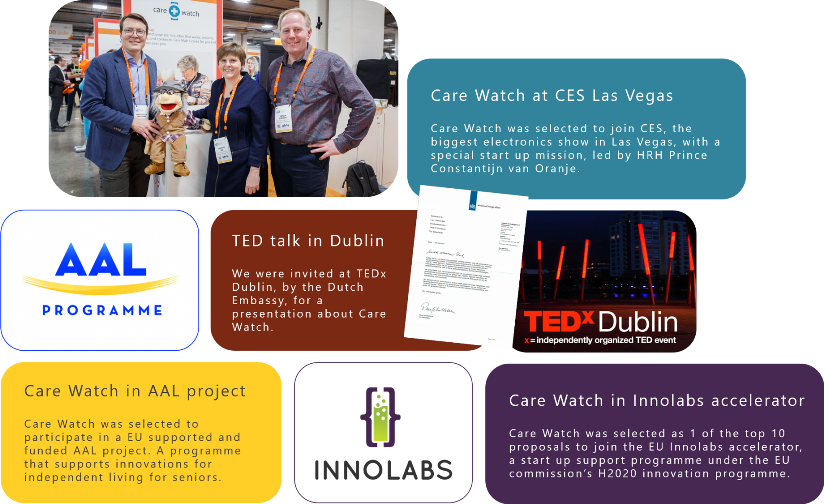 Nominations, innovation awards and partners